The most popular destinations
France: a perfect holiday destination for artists and art lovers!
No matter whether you are a painter, a sketcher, a writer or a photographer, France is THE country for your next creative art holiday! 'Everybody in Europe loves France' seems to be the general attitude among travellers according to several online tourism surveys. And that - obviously - applies for travelling artists as well. The mild temperate climate in the South and absolutely lovely and versatile countryside provide perfect conditions to free your artistic mind. France offers endless inspiring opportunities for sketchers, explorers, photographers and adventurers. No matter whether you are in love with the mountains of Auvergne and want to explore them further on a photo trip or you are the more relaxed type of traveller who loves to lie on the beach and sketch or paint while sitting in a small appealing city cafe in Lyon or Paris … – France provides all these options to unfold your creative passion.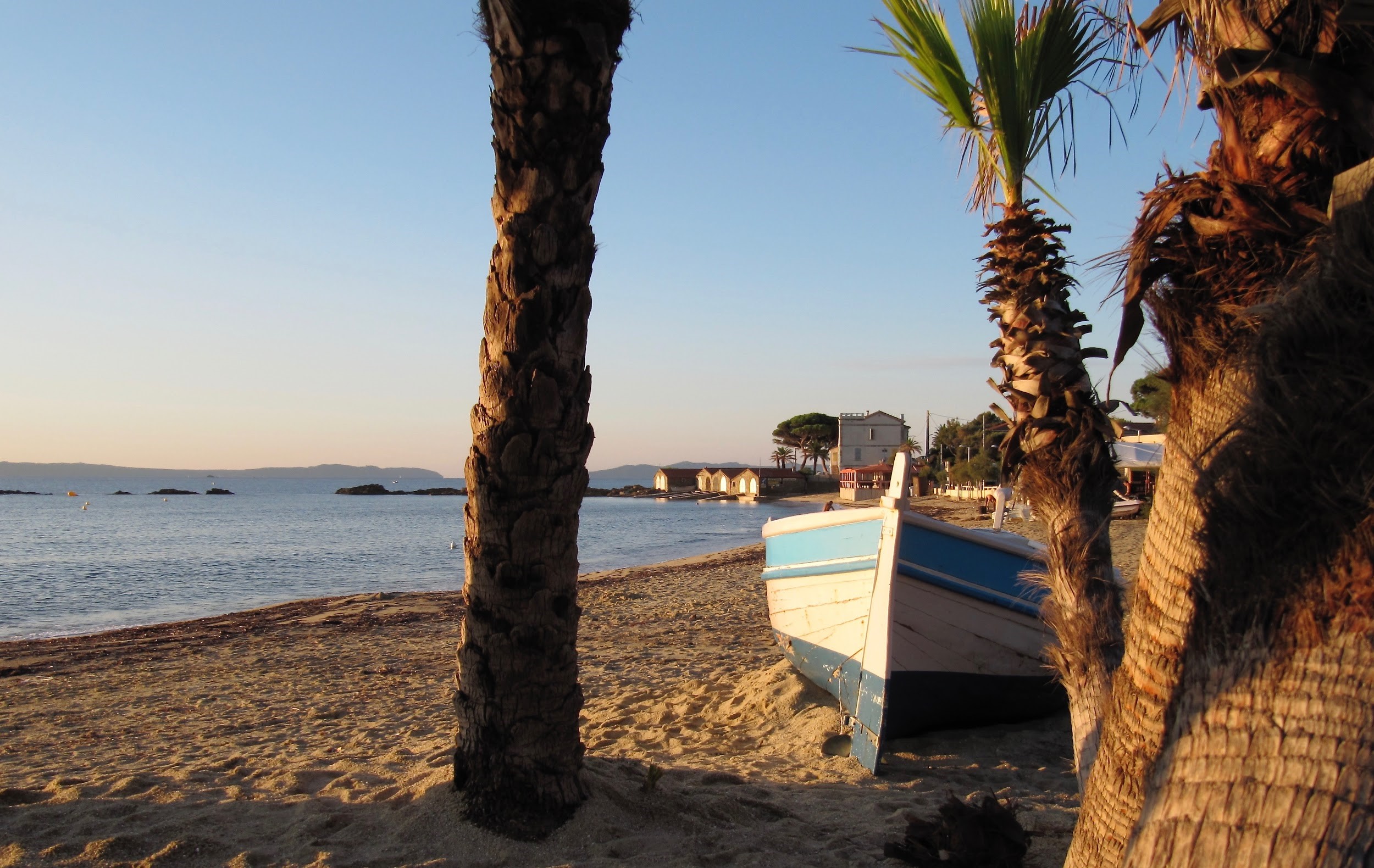 Beautiful Provence, (Cote d'Azur) Photo: artistravel
Amazing Provence – Paint, sketch and take photos!
Among all French regions, the Provence is possibly the most beautiful region for creative minds and nature lovers. Located in the South of France and directly bordering to the Mediterranean Sea the area is home to a huge variety of flora and fauna.
Crystal clear blue water, dreamlike little bays and dune landscapes as far as eyes can see and on the other hand picturesque mountain ranges and little hidden villages invite for photo tours, trips, adventures and unforgettable painting holidays. Embark with our artistravel international selection of amazing art workshops on a fantastic journey to the famous wild horses of the Camargue or get to know the great variety of the country's beauty on plein air painting holiday excursions through the huge flourishing lavender fields and ancient cities.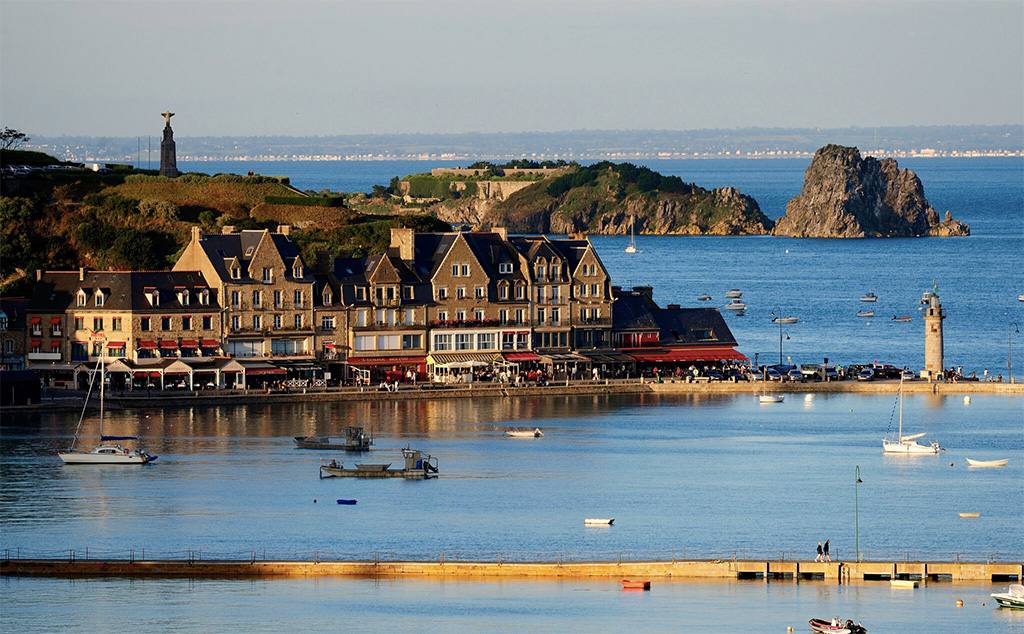 Cancale, (Brittany) Photo: Yannick le Gal
Rough Beauty: The Atlantic Coast
Sandy beaches, massive waves, freshwater lakes and fragrant pine forests - that's what makes up the French Atlantic Coast. The rocky coastline of the Basque region is a picturesque surfers-paradise close to the Spanish-Portuguese border. The huge sandy beaches and dunes of Côte d'Argent are known all over the world. Overall the manifold landscapes of the West offer a wide range of inspiring sights. Take your camera or sketchbook with you - you will love it!
Although the Atlantic is a bit colder and rougher than the Mediterranean Sea, it is a fabulous place to relax and lie back'. Plein air painters will find beautiful landscapes as well as tiny little castles and villages to form perfect holiday stories in their sketchbooks.
In the northern part of the French Atlantic Coast, there are Brittany and Normandy. Both regions seem to be truly made for nature, rock, beach and sea lovers and provide fantastic holiday resorts for every artist. No matter whether you are interested in culture & history or sports & wellness - on the Atlantic coast you can find absolutely everything. Paint, sketch, draw or take photos - enjoy your creative holiday trip without limitations!
Pont des Arts Paris Photo:pixabay
Art & culture of French metropolises: – insider spots!
Paris can be regarded as THE French hot spot for artists, culture and history lovers. It offers a range of attractions, reaching from beautiful modern architecture to famous baroque chateaus and fabulous art museums. Touristic sights like the Champs-Élysées, the Arc de Triomphe or the Eiffel Tower's Gothic architecture are always worth a visit, not mentioning hundreds of less popular (and less crowded) sights.
Marseille another great French metropolis forms the Southern equivalent to Paris. Its cultural richness, influenced by the culture and life styles of African and Arabian refugees, provides the city a special charm. Visit its port, its chateau and plan a day tour to the 'Massif de Calanque'. (And that's just three of a long, long list)
And then, obviously there are all the other beautiful, smaller towns you can travel to: Bordeaux, Caen, Straßbourg, Aix en Provence - to name four.
France and the arts. An old love affair
France and art go hand in hand. From the artist's perspective the annual film festival in Cannes should not be missing on your travel bucket list. For fashion aficionados and those who are in love with textile and jewellery art, or ancient architectural Paris is the place to stay. With its many museums the capital offers a wide range of inspiration for a painting or a photography holiday and always pours its cultural and historic atmosphere. No wonder that history's most renown artists, including Claude Monet, Edgar Degas, Camille Pissarro and Paul Gaugin, sought inspiration in France to raise the Impressionism movement.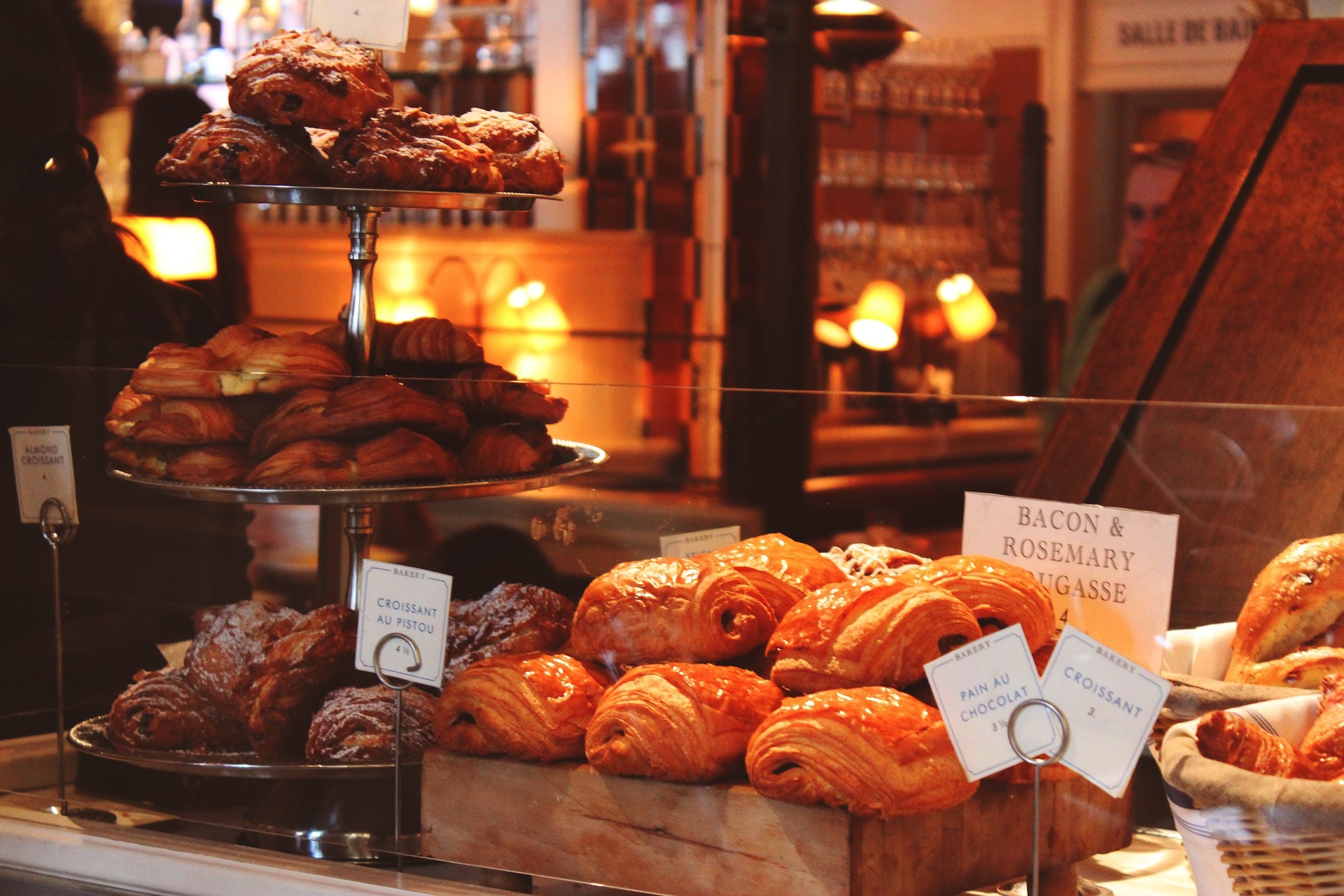 Delicious France Photo:pixabay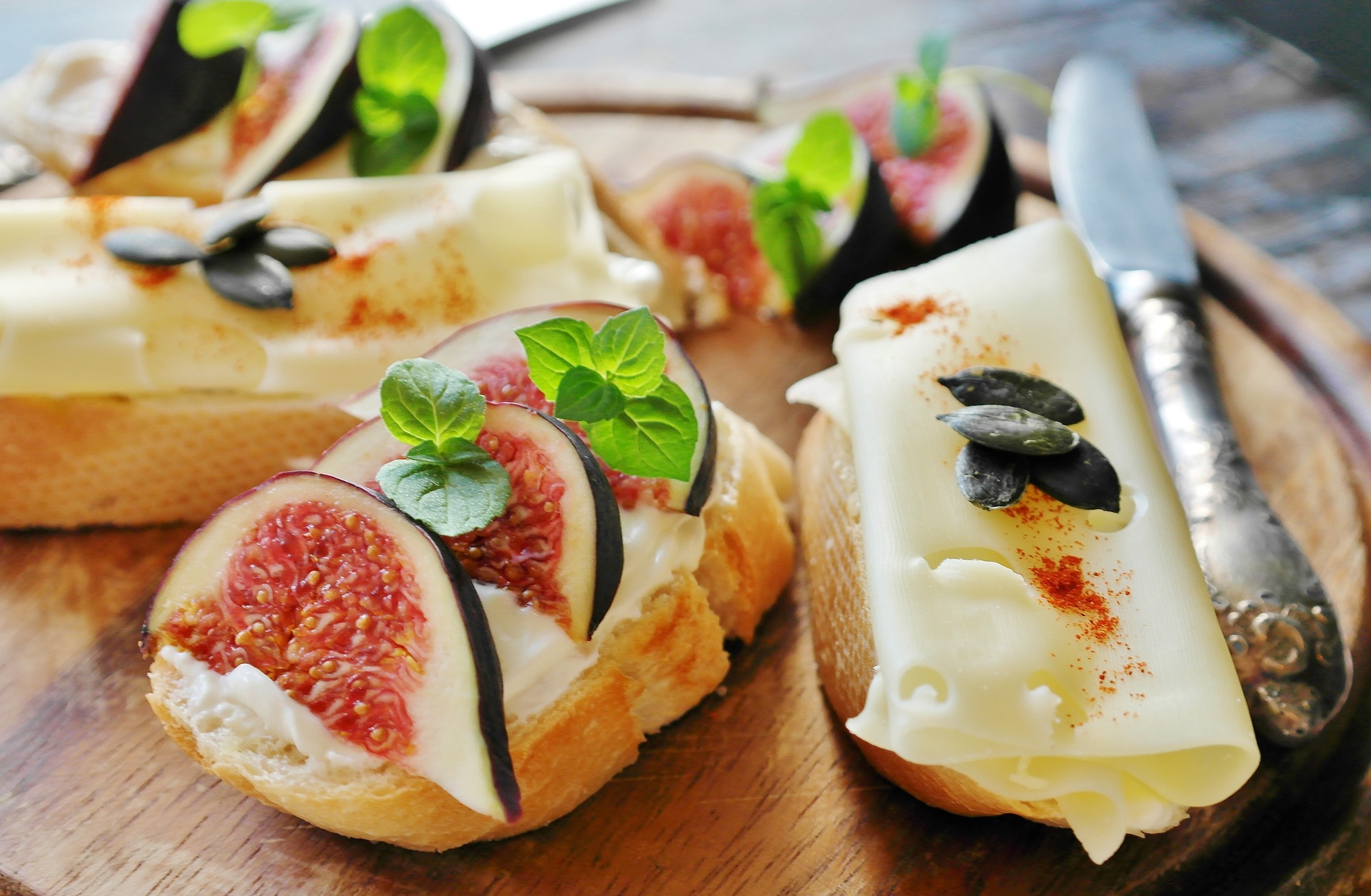 Grapes Photo:pixabay
Delicious France! So much more than baguette & croissant!
"Catherine de Medici brought her cooks to France when she married, and those cooks brought sherbet and custard, cream puffs, artichokes, onion soup, and the idea of roasting birds with oranges. In essence, she brought being French to France." (Ashley Warlick)
Since those days, the french kitchen goes far beyond baguettes, croissants, a glass of wine and local cheese! Although, that's what usually comes to your mind when you think of French food. French wines are widely known to be among the best in the world and therefore they are really worth to be explored. During your painting holiday or photography trip you should definitely not miss a special wine tasting! The beautiful chateaus, scattered all over France, often offer their own local wine directly on site – a unique experience.
Apart from the obvious their local kitchen offers a wide variety of national culinary specialties like 'Quiche Lorraine', which is a savoury open flan consisting of a pastry crust, the 'Bouillabaisse', the famous French fish soup, 'Ratatouille' (a stewed dish for vegetable lovers) or 'Coq-au-vin', a dish of chicken braised with wine, lardons, mushrooms which is sometimes spiced up with garlic. And that's just the beginning of a very very long list.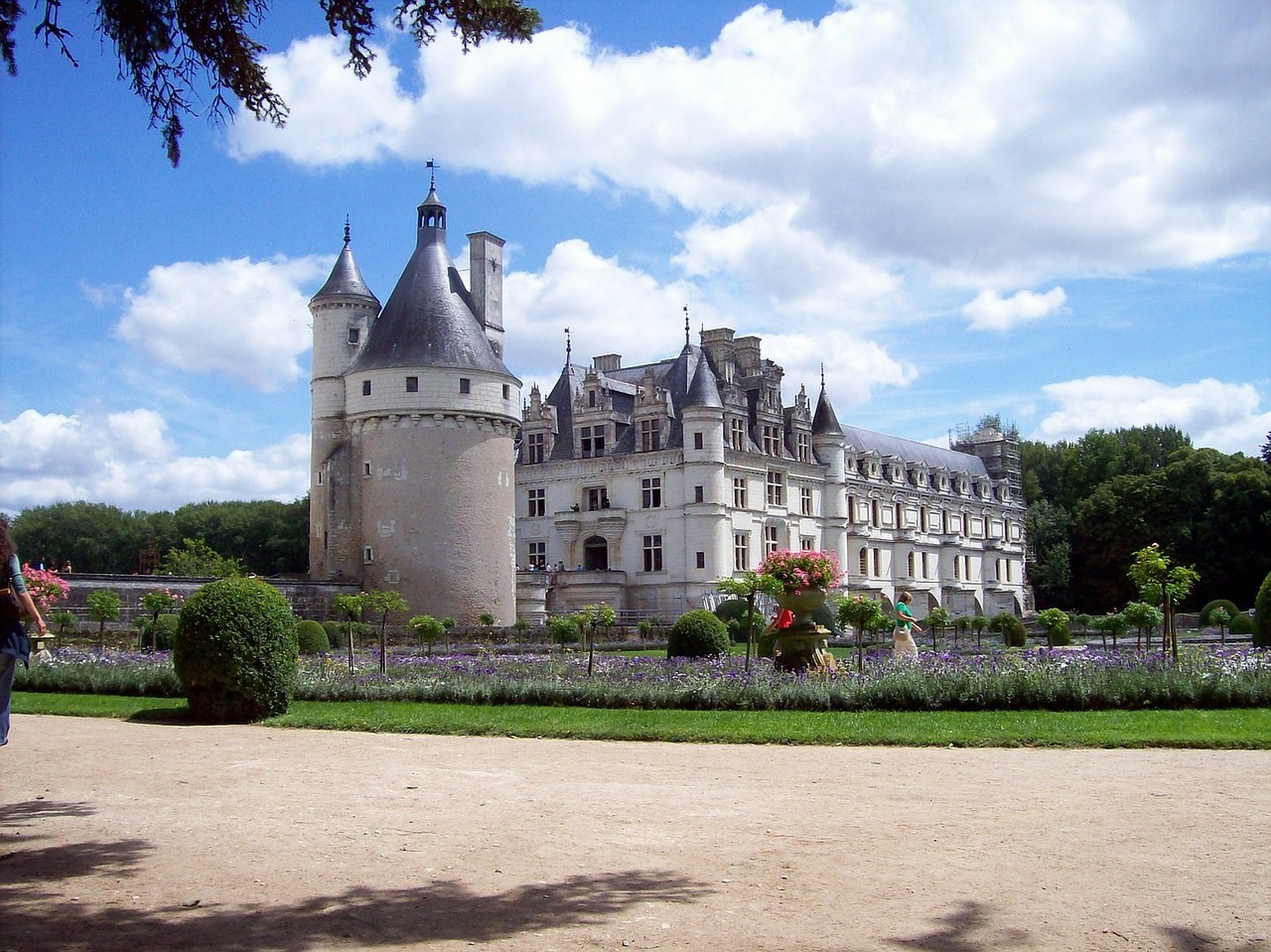 Château de Chenonceau (Chenonceaux) Photo:pixabay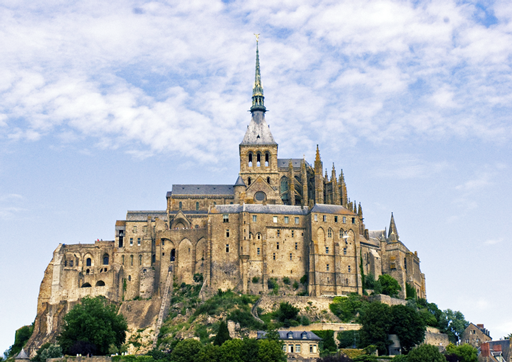 Mont Saint Michel (Normandy) Photo:pixabay
For the romantics: castles and cathedrals.
The architectural grandeur of the 'Grande Nation' is a reminder of its political and cultural history Nearly everywhere in France you can find splendid castles, fantastic cathedrals and romantic Chateaus. Be it the amazing medieval architecture or wonderfully shaped gardens - painters and photographers will find plenty of historic sights that are just waiting to be captured. New creative inspiration is just around the next corner!

In Carcassonne, for instance, which is a fortified town in the south of France, you can marvel at huge inner and outer walls with fifty towers and a moat. Its beauty has been preserved by the UNESCO World Heritage since 1997.
Also preserved by the UNESCO and definitely worth a visit is the majestic Pope's Palace at Avignon. The heavily fortified palace has been built in the 14th century for medieval popes.
A bit further north, you can find the finest examples of picturesque castles among the Loire River and the Perigord region. 'Castelnaud-la-Chapelle', 'Bonaguil' and 'Loches' are spectacular monumental sites. Particularly, the castle at Chinon needs to be mentioned. One of the most imposing sites can be found further north in Brittany. 'Fougéres Castle' is huge. It has been built on two hectares of naturally protected land.
Moreover, famous Mont Saint Michel is a must-see when it comes to French castles. Also belonging to the UNESCO World Heritage it is probably one of the most popular medieval French castles. It has an extensive and important religious and political background. Located a bit offshore on a rocky pedestal overlooking the bay between Brittany and Normandy, the castle has always been attractive to artists of every kind.