The most popular destinations
Our selection of creative holidays in Spain!
Not only travellers love Europe's ultimate sunshine state: Spain is known for its comfortably mild and warm climate which offers you perfect conditions for a creative holiday throughout the entire year.
The paradise right between the Atlantic Ocean and the Mediterranean Sea attracts a whole bunch of photographers, passionate hobby artists and creative minds from all over the world.
If you're seeking artistic inspiration – here's your El Dorado.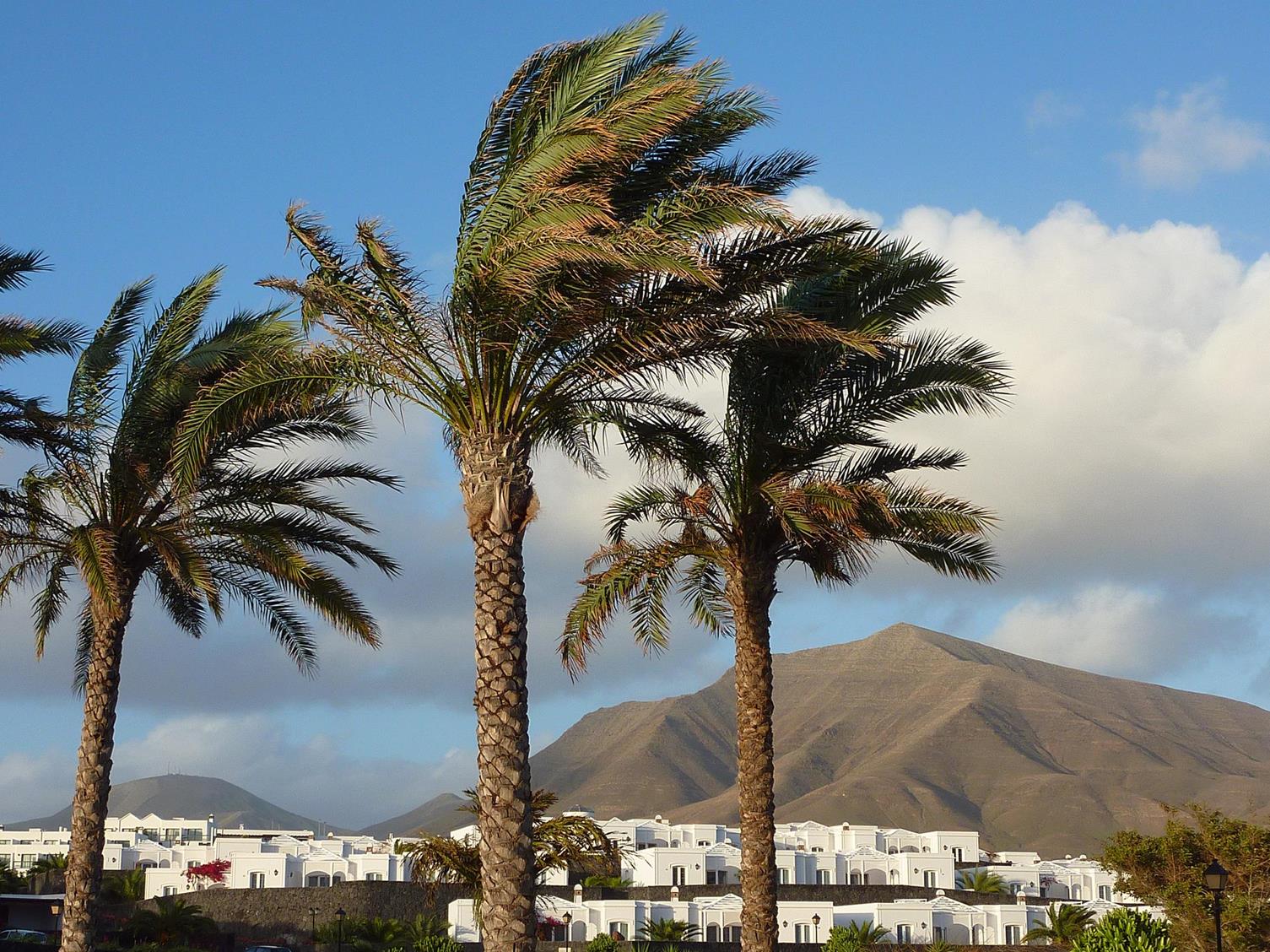 Beautiful Spain Photo: artistravel
Vivid, versatile and very inspiring for the travelling artist!
The Spanish landscape gives you a breathtaking experience of a 5000 miles shoreline. Feel your heartbeat rising as you walk across golden beaches and small rocky mountains. Apart from the beauty of nature, Spain may call some fascinating metropolises its own. Come and see downtown Barcelona or Madrid and you won't ever regret it.The vividness of those crowded and joyful cities will put a smile on the face of every urban sketcher and street photographer. Immerse yourself in Spanish history and culture while taking a walk on an original Spanish street market. These will offer you a wide range of local arts and crafts.You should definitely discover Spain with your camera or sketchbook. Artists like Antoni Gaudi, Salvador Dali or Miro have already been deeply in love with Spain and so are we.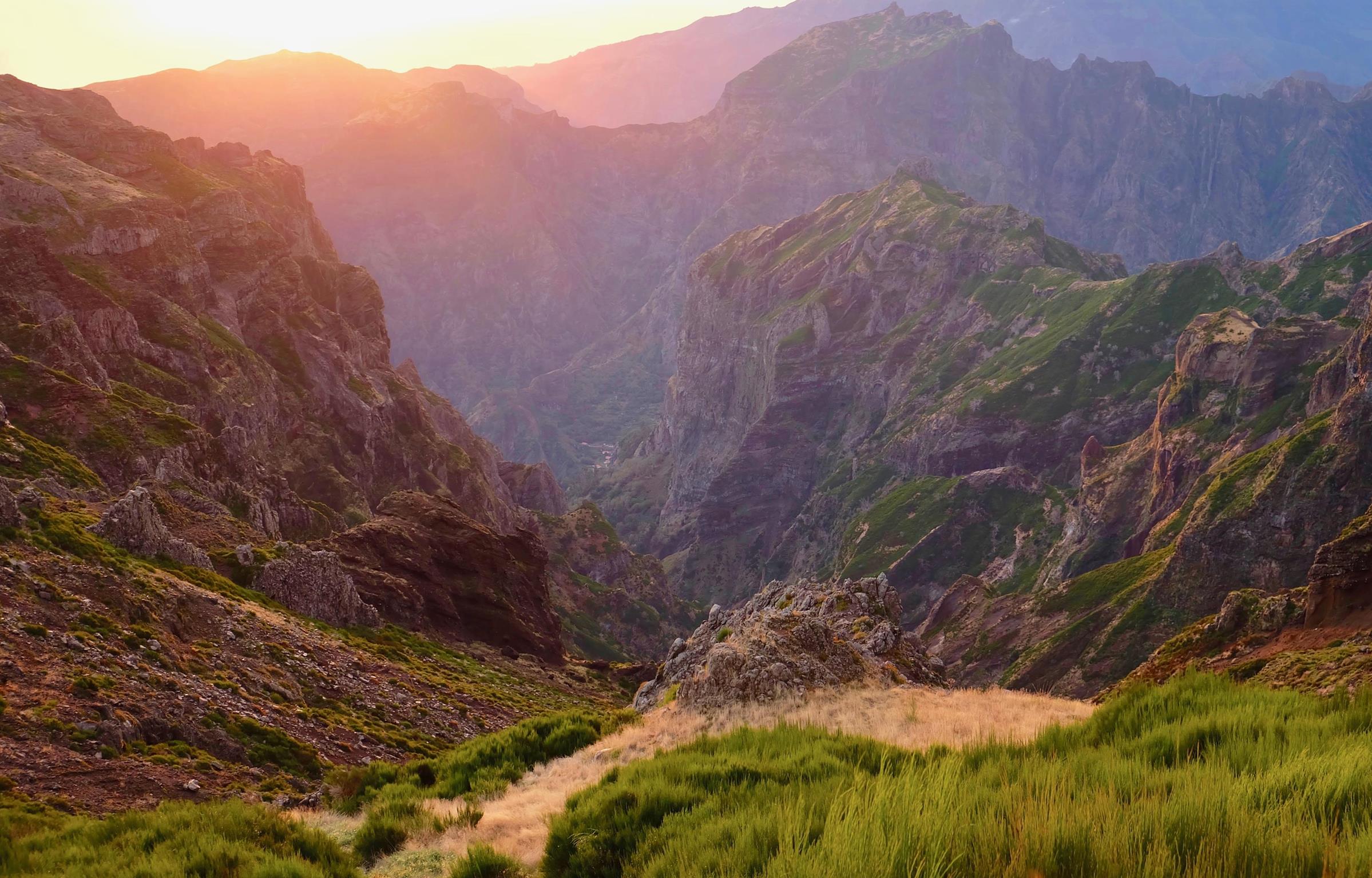 Photo: artistravel
The mountainside: perfect for plein air painting!
Having fancied the beauty of the manifold Spanish beaches, the Spanish mountains in the provinces Asturia and Cantabria are truly worth to be mentioned. Just a 30 minute drive away from the beach, spectacular rocky formations allow amazing views.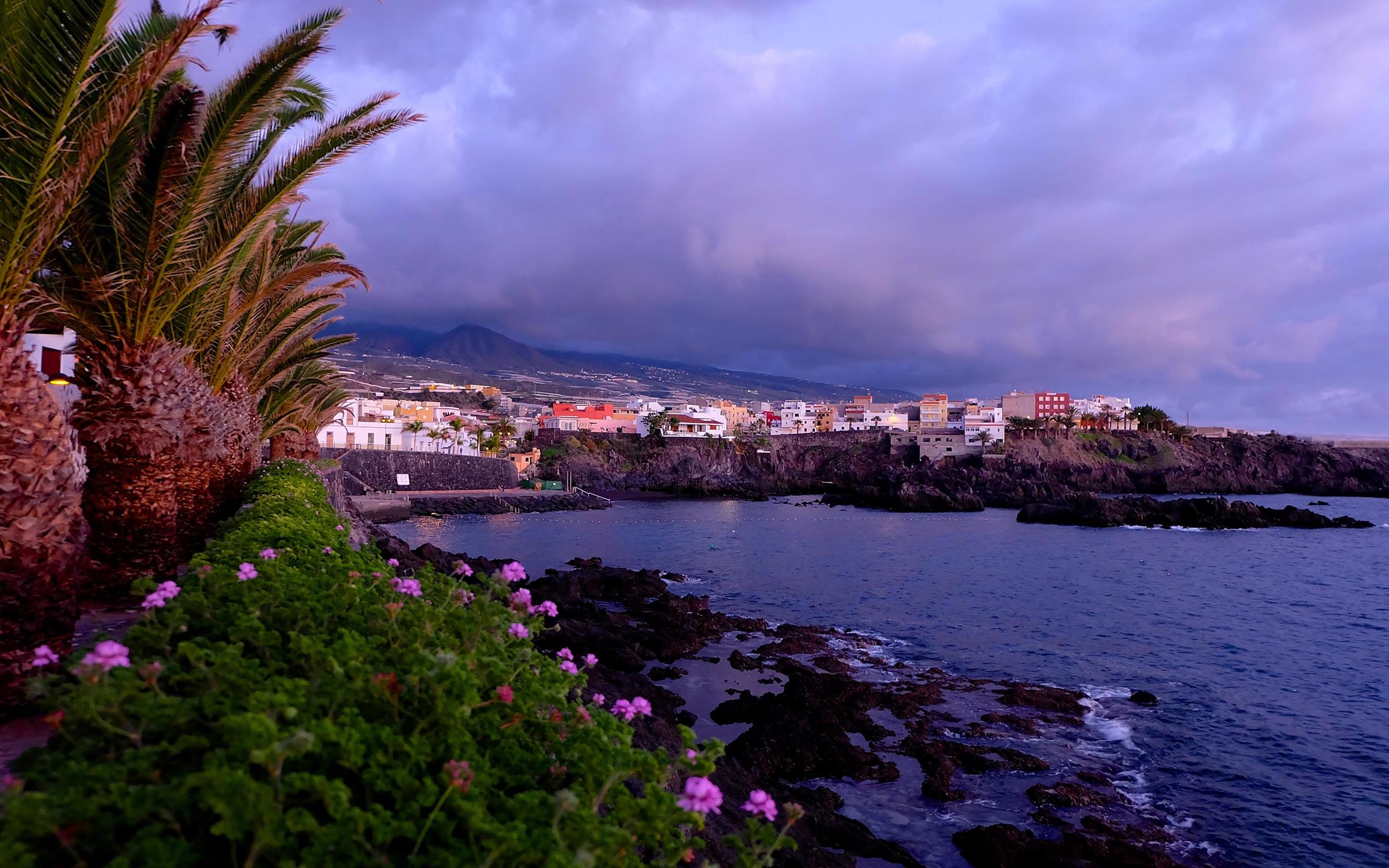 Tenerife Photo: artistravel
For island lovers - the canaries and the balearic islands
Travellers from all over the world choose the Canaries to be one of their favourite destinations. The richness of inspiration these islands are offering to travelling painters and photographers is immense. Closely located to the African coast you can find the picturesque islands 'Tenerife', 'Lanzarote', 'Gran Canaria', 'La Palma', 'La Gomera' and 'El Hierro' surrounded by the waters of the Atlantic Ocean.
The canaries make you feel like being in paradise: sunny weather, warm air and mild breezes are perfect for action seekers like surfers, mountain bikers or even golfers. You rather like it relaxed? Take a trip to the countryside and see green rainforests, sand dunes and breathtaking volcanoes. Come to the seaside where you can watch dolphins or even whales! The canaries have everything a painter's or photographer's heart desires: Magnificent beautiful beaches, picturesque little villages and the calm beauty of nature.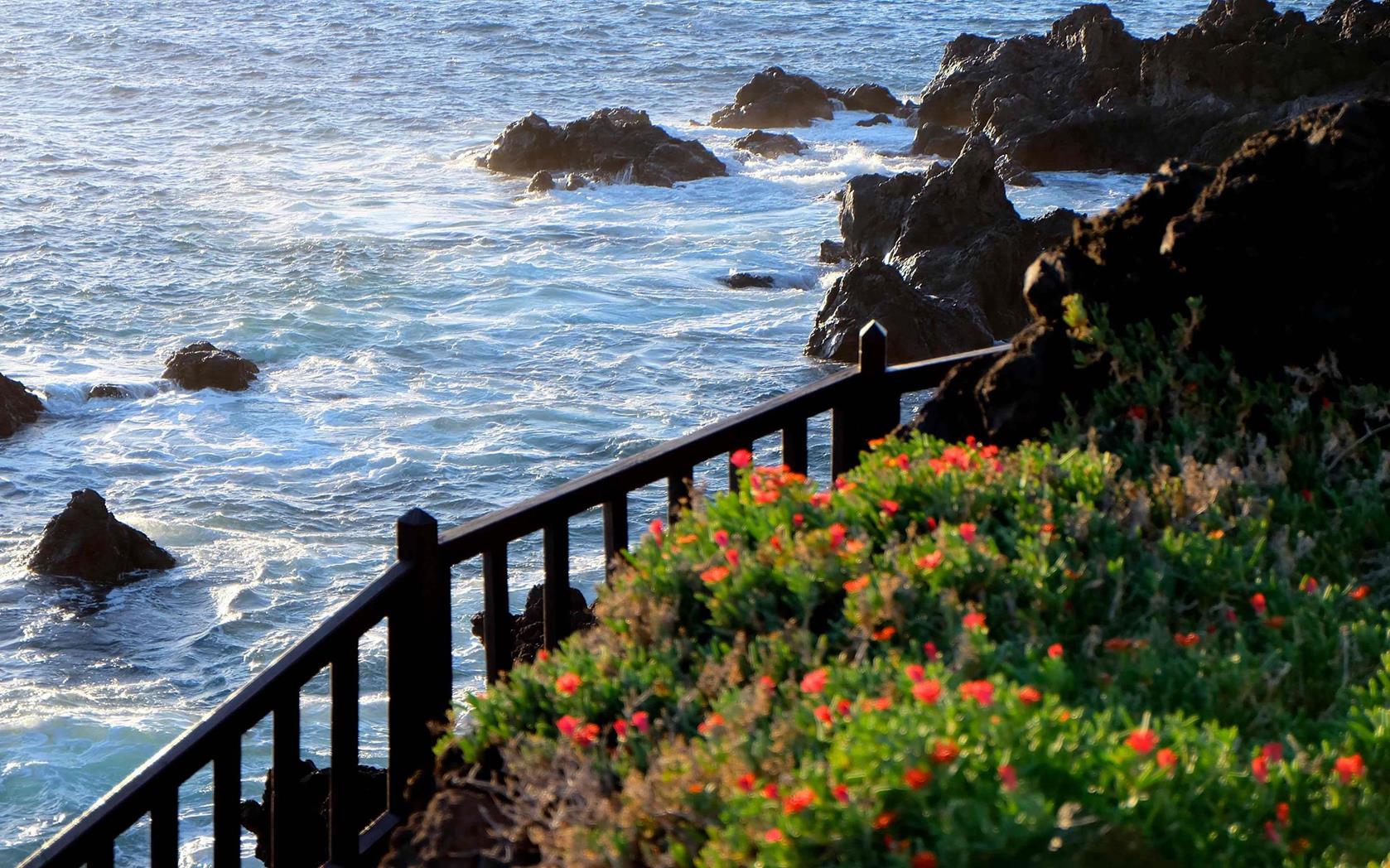 Tenerife Photo: artistravel
If you stay up until the sun sets you will be able to see one of the world's clearest skies! The canaries offer devastating conditions for watching the milky way. Many artists and photographers love these night views so much that they visit the canaries multiple times a year or even decided to become an owner of a residence there.
The Mediterranean Sea is home for another group of islands: 'Mallorca', 'Menorca', 'Formentera' and 'Ibiza' form the Balearic Islands. The Archipelago is famous for its traditional handicrafts. Every new generation carries on with traditions like forming 'siurells' or clay pots, shoe making, jewellery making, mosaic making, blue ceramics, working with leather, pearls or blowing glass. You can buy such little artworks on each of the Balearic Islands: a plenty of handicraft street markets will show you the beautiful results of traditional handicrafting.
But these street markets are not the only reason for the Balearic Islands to be an art holiday paradise. You can also visit privat galleries which many artists use to exhibit their work or give painting and photography courses. If you're looking for a creative holiday, the Balearic Islands are your all-in-one solution!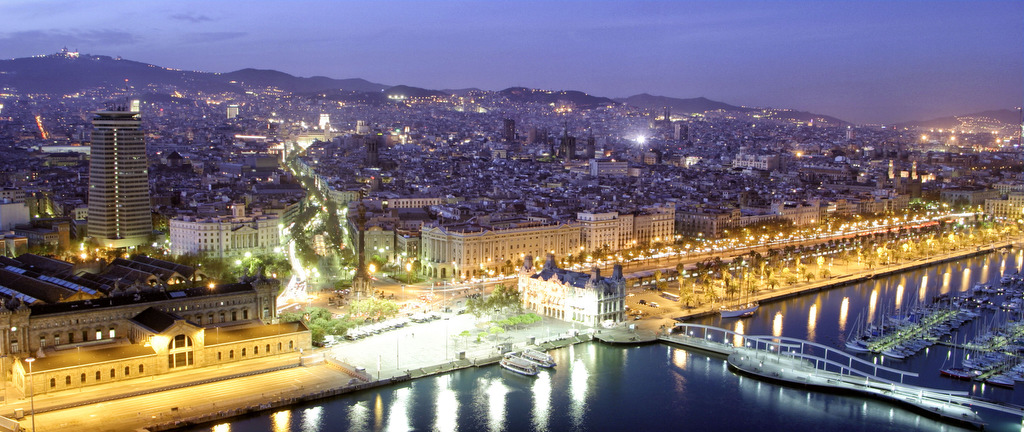 Photo: Bjorn Goettlicher
Spanish metropolises - shopping, culture & trends
Barcelona, Madrid, Valencia and Seville are the big metropolises of Spain. They are famous for awesome architectural sights and immense shopping facilities. Especially their gazillions of hip bars and restaurants give these cities a charming atmosphere. Travelling artists will find lots of inspiration there, while taking a walk through authentic street markets and jumble sales, so called 'rastros' or 'rastrillos'. These places will give you unique experiences and fabulous insights in local culture, current trends and artistic handicrafts. If you're into urban sketching or photographing, you will definitely love those spots. Almost every corner can become your next painting or photo motive, reaching from amazing architecture to people and street life, picturesque yacht harbours to colourful small booths. Dozens of local specialities are waiting to be immortalized by getting caught up with your camera.
B.t.w.: An absolutely secret spot for painting, sketching and taking photos in Barcelona is 'Port Vell'. Don't miss it!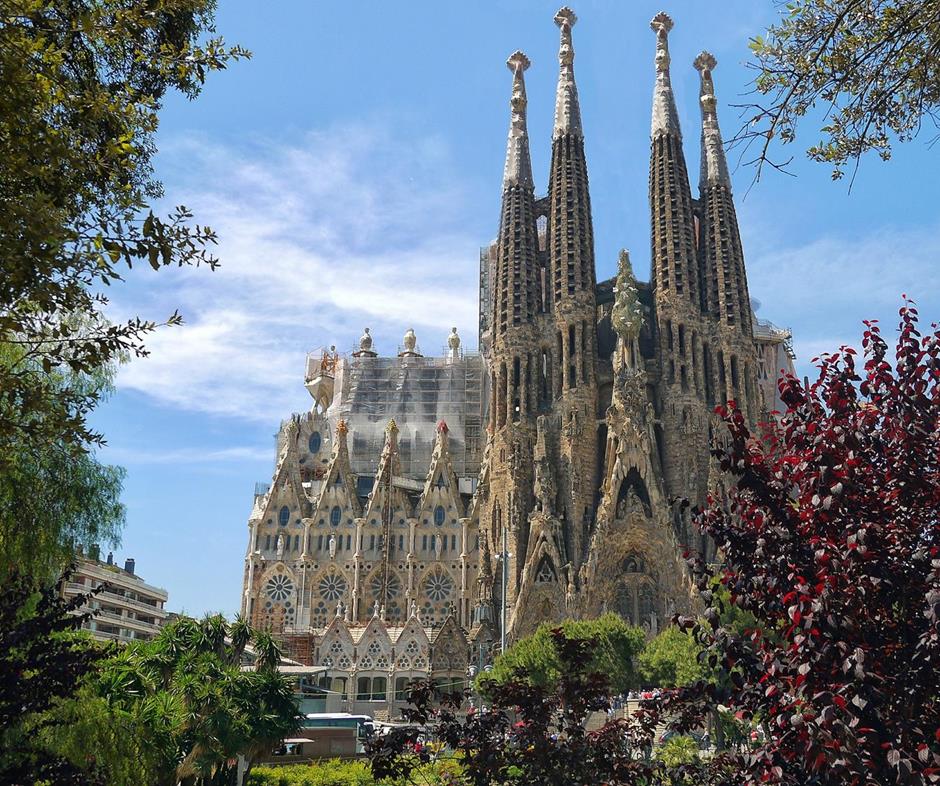 Sagrada Famila, Barcelona, Antoni Gaudi Photo: pixabay
Spain has always had an affinity for art
The native Iberians' passion for painting has a long tradition. In early history they have already been painting in the caves of Altamira. Prominent painters during the Spanish Renaissance at the end of the 15th century were Juan de Juanes, Pedro Berruguete and El Greco. Spain's magnificent architecture and garden structures can be dated back to those times. They still inspire today's architects and artists.
Francisco de Goya is the most famous painter of the mid 18th century. After romanticism and art noveau superseded the renaissance, painters like Mariano Fortuny and Pérez Villaamil started to play an important role. Regarding architecture, this century frames the beginning of the colourful and prosperous age of Antoni Gaudi.
The 20th century marks the beginning of Spanish art being influenced by the French scene. Great artists like Joan Miro, Salvador Dali and Pablo Picasso started their staggering world-careers. When it comes to architecture and sculpture, Bofill, Moneo, Calatrava and Chillida are the names of famous and renowned personalities. The field of painting is filled with heroes of modern art: Tapies and Barcelo.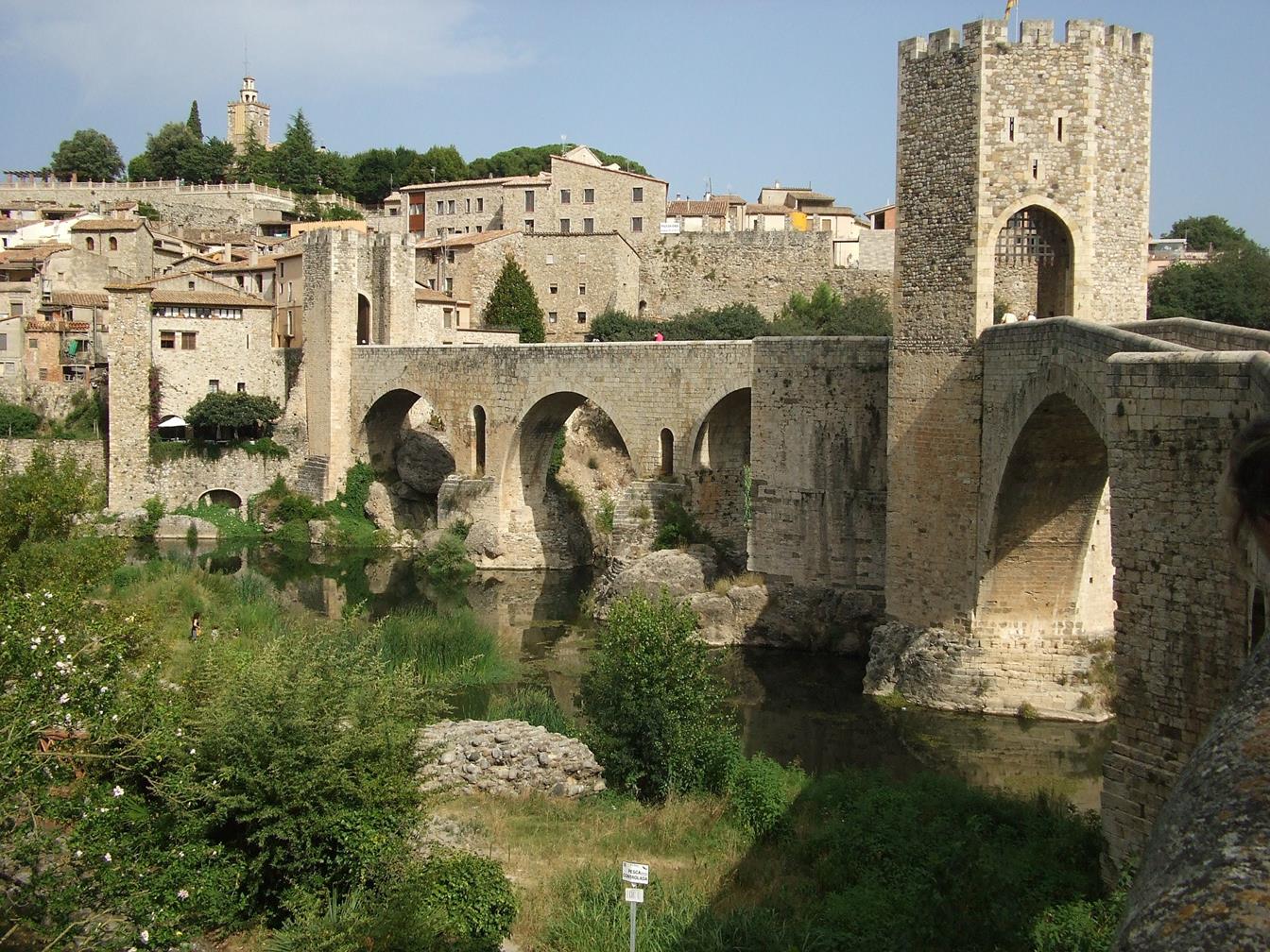 Besalú Photo: pixabay
Historic vestiges - Ancient villages and the heritage of the Moors
There are countless pittoresque historic places in Spain. Enough inspiration for a lifetime. Here's our highly biased shortlist:
Besalú's enchanting beauty shows some special facets which will remind you of medieval times. The Latin word 'Bisuldunum' gave the city its well-sounding name. It means a fort on a mountain between two rivers and it still actually is the best way to describe Besalú's shape. Though not being a whole fort anymore, the remaining walls and bridges reach an impressive view. The ancient town's medieval charme often caused movie producers to film there. Your travel sketchbook will also be happy about a new picturesque motif.
The 'Pueblos Blancos'. Probably one of the most romantic heritages of the Moors are the so called 'pueblos blancos' - the white houses of Andalusia. Their name describes what they are made of: These tiny villages consist of purely whitewashed buildings. Though being pretty Spanish in terms of their origin, they give you some impressions of the Greek-Mediterranean flair. Many travelling painters, sketchers and photographers favour those little picturesque villages. Their beauty attracts artists from all over the world and some even decided to own a private residence in Andalusia.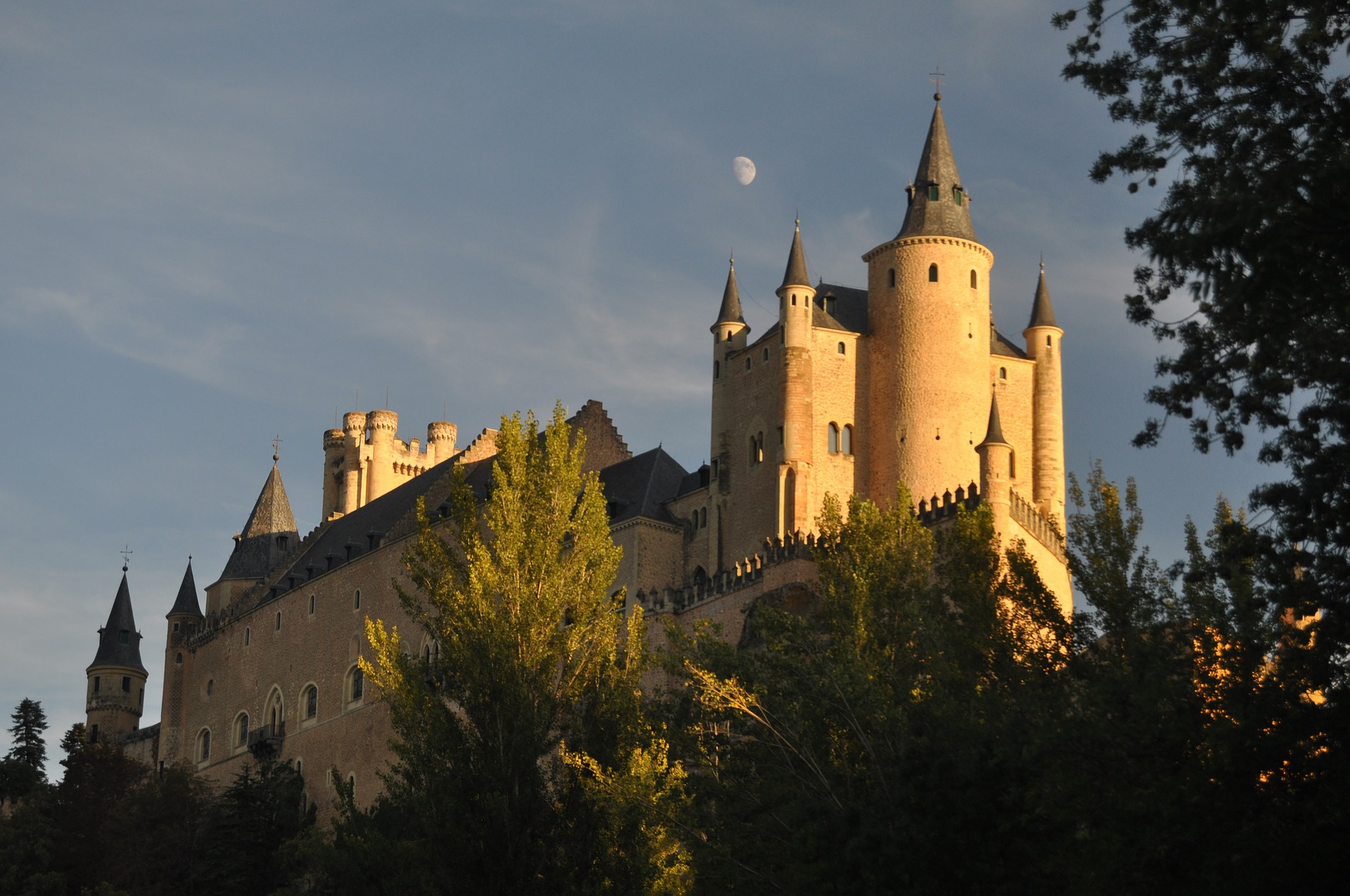 Alcazar of Segovia Photo: pixabay
Spain is home for more than 2,500 castles and palaces. Many belong to the time of reconquest. During this period the Christians fought against the Moors and took possession of the Spanish territory. Those castles and palaces are truly masterpieces which pleasure the eye of every artist. Photographers will love the architectural details and the play of color and light, whereas painters might be inspired by the magnificent views across the Spanish plain.. A fortress that guarantees to make every artist's heart beat faster is Alcazar of Segovia. It is probably one of the most popular palaces in Spain. Its high popularity is due to Walt Disney who used the palace as a model for Cinderella's castle. If you're an ambitious photographer, you should definitely put visiting Alcazar of Segovia on top of your bucket list!
Another really unique place is Coca Castle, a wonderful spot for painting or sketching. The well preserved New Castle of Manzanares el Real can also call some breathtaking beauty its own. It is located in the area of Madrid and has been made of granite stone. It was built with six floors and belongs to the style of Spanish military architecture. Last but not least, you absolutely have to make it to the Alhambra in Granada! Also known as the 'Red Castle', it shows an outstanding beauty. You should buy tickets in advance to make sure to belong to the restricted visitor group, that is allowed to enter every day.
Famous artists & museums - Art lovers will come to their costs!
Spain owns a whole lot of museums which honor the works of world renowned Spanish artists. Especially Dalí Theatre and Museum in Figueres and the colourful Park Güell in Barcelona are a must-see! Apart from the old masters of the classical Spanish school like El Greco, Velazquez, Ribera, Zurbaran and Goya, there are also many contemporary artists who are producing great works nowadays. Just like their old Spanish idols, they are starting becoming famous in the international scene. Spain and the discipline of the arts form an intimate and indestructible connection lasting from past to present and future.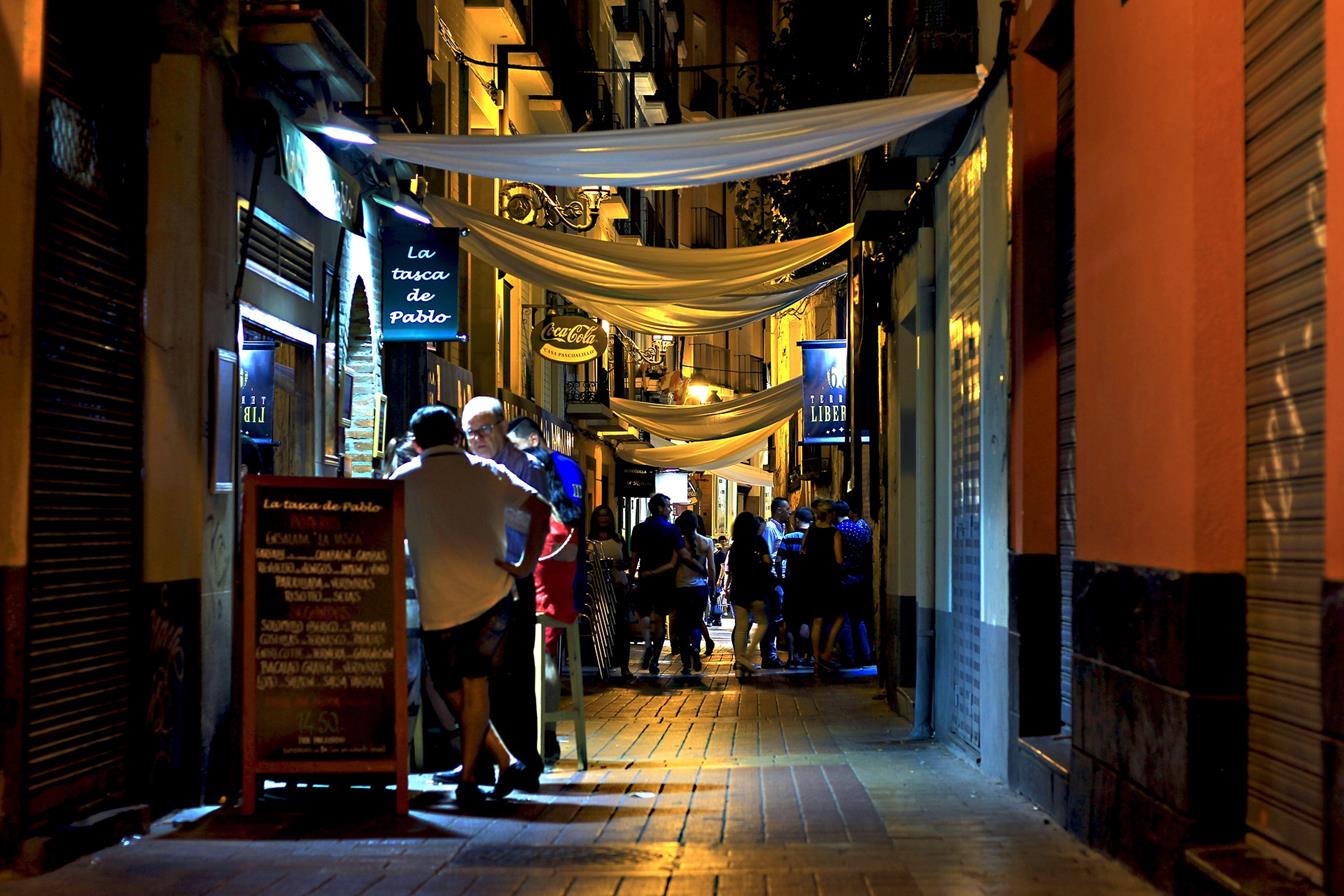 Bars and restaurants Photo: pixabay
Relax, chill out and observe! Food, bars & restaurants
Spain – a country with hundreds of different countries. This phrase perfectly describes the Spanish cuisine: it is very delicious and shows an immense versatility. Every location has its unique atmosphere and special cultural flair. Finding your favourite place to vine and dine won't be hard in such a diverse country. The menus of small bars, fish markets or restaurants count an infinite number of local 'tapas'. Your appetite for eating tasty food or painting a food still life can be satisfied at the same time! If you rather like to eat tapas instead of painting them, you can create moody portraits of local people.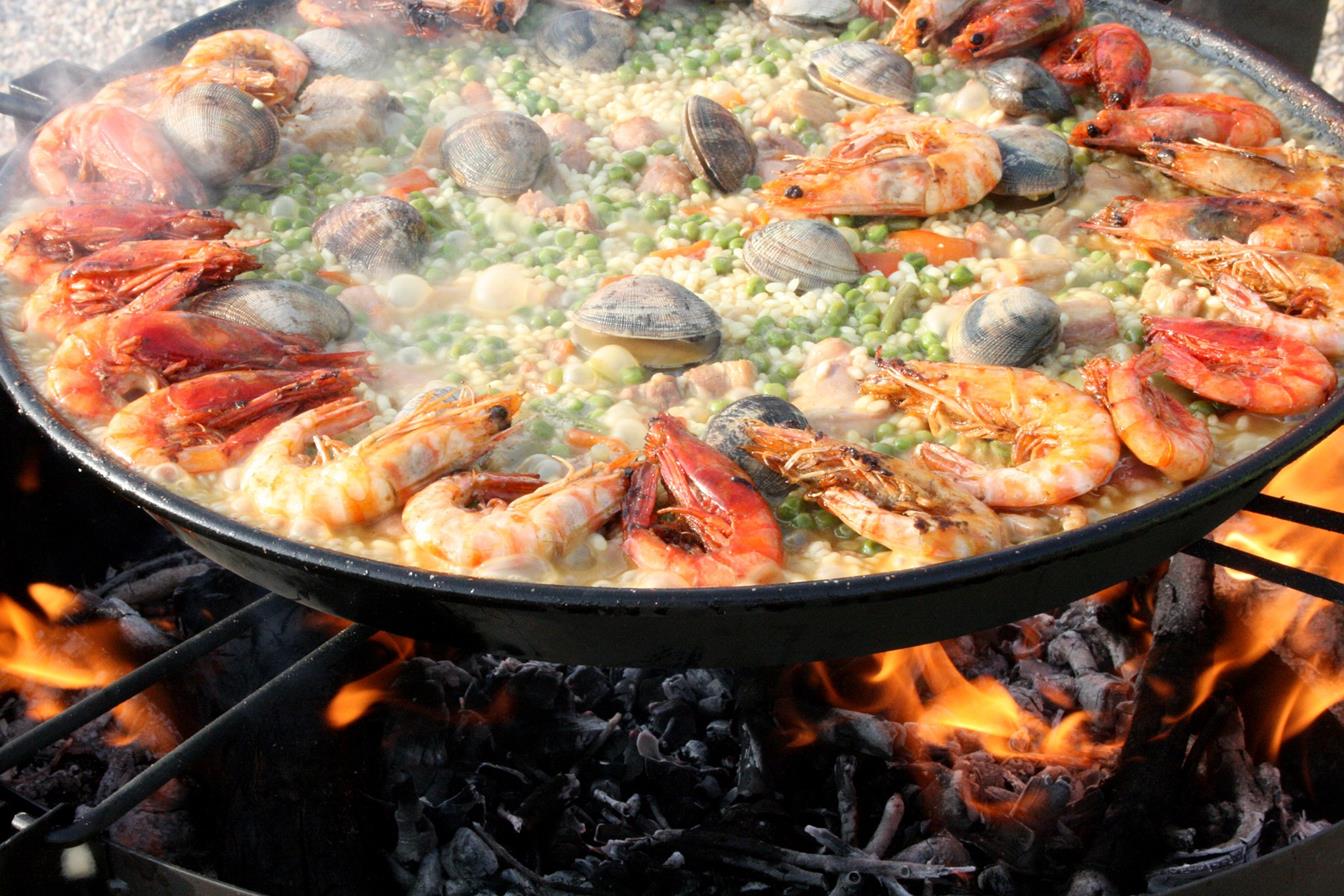 Paella with fresh sea food Photo: pixabay
Western Spain is mostly famous for its meat, whereas the region around Asturias has a passion for cheese. 40 different types of local cheese are presented there. Galicia is famous for its paella with fresh seafood, Andalusia for its tasty gazpacho (vegetable soup). The Northern part of Spain around the cities of Rioja, Ribera del Sol and Catalunya offer precious locally produced Spanish wine. Your creative mind demands some refreshment after an exhausting photographic excursion? Then come to Jerez de la Frontera or Malaga and try a delicious Spanish sherry or a sweet moscatel.
The list of Spanish specialities you want to try should definitely contain more than a glass of sweet or dry wine. Expand your list by ibérico ham (pata negra), spicy chorizo (fermented, cured and smoked pork sausage) and the popular manchego cheese (made of sheep milk). Foodies will absolutely come to their costs, no matter where you are going to spend your painting or photography holiday in Spain. Talking of costs – a great meal in Spain is mostly very convenient. Many Spanish restaurants offer a special menu of the day, which includes a complete meal with starters ('tapas'), main course and dessert for a bargain.
Sat, 02.12.

-

Sat, 09.12.23




Available

Workshop Stage Design Collage Painting
abstract, acrylics, collage, mixed media, painting
Anke Carola Broeschen
Anna, Valencia
960 EUR

Sat, 20.01.

-

Sat, 27.01.24




Available

Workshop Stage Design Collage Painting
abstract, acrylics, collage, mixed media, painting
Anke Carola Broeschen
Anna, Valencia
960 EUR

Sat, 27.01.

-

Sat, 03.02.24




Available

Workshop Stage Design Collage Painting
abstract, acrylics, collage, mixed media, painting
Anke Carola Broeschen
Anna, Valencia
960 EUR

Sat, 03.02.

-

Sat, 10.02.24




Available

Mosaic Workshop Trencadis Gaudi
Anke Carola Broeschen
Anna, Valencia
960 EUR

Sat, 10.02.

-

Sat, 17.02.24




Available

Mosaic Workshop Trencadis Gaudi
Anke Carola Broeschen
Anna, Valencia
960 EUR

Sat, 17.02.

-

Sat, 24.02.24




Available

Workshop Stage Design Collage Painting
abstract, acrylics, collage, mixed media, painting
Anke Carola Broeschen
Anna, Valencia
960 EUR

Sat, 24.02.

-

Sat, 02.03.24




Available

Workshop Stage Design Collage Painting
abstract, acrylics, collage, mixed media, painting
Anke Carola Broeschen
Anna, Valencia
960 EUR

Sat, 02.03.

-

Sat, 09.03.24




Available

Workshop Stage Design Collage Painting
abstract, acrylics, collage, mixed media, painting
Anke Carola Broeschen
Anna, Valencia
960 EUR

Sat, 23.03.

-

Sat, 30.03.24




Available

Mosaic Workshop Trencadis Gaudi
Anke Carola Broeschen
Anna, Valencia
960 EUR

Sat, 06.04.

-

Sat, 13.04.24




Available

Workshop Stage Design Collage Painting
abstract, acrylics, collage, mixed media, painting
Anke Carola Broeschen
Anna, Valencia
960 EUR

Sat, 13.04.

-

Sat, 20.04.24




Available

Workshop Stage Design Collage Painting
abstract, acrylics, collage, mixed media, painting
Anke Carola Broeschen
Anna, Valencia
960 EUR

Sat, 20.04.

-

Sat, 27.04.24




Available

Workshop Stage Design Collage Painting
abstract, acrylics, collage, mixed media, painting
Anke Carola Broeschen
Anna, Valencia
960 EUR